This week, we celebrate the 104th anniversary of the Republic of Estonia.
While Estonia is a small country with a population of about 1.3 million, it is a country with big innovative ideas. It has already made a name for itself as the world's first digital society and as the silicon valley of Europe. Notable international media such as BBC[1], Forbes[2] and Deutsche Welle[3] have recognized Estonia's innovative digital infrastructure, nurturing entrepreneurial ecosystem and e-residency program which invite and empower entrepreneurs from all over the world. Moreover, the World Economic Forum has dubbed Estonia the most entrepreneurial country in the world.[4]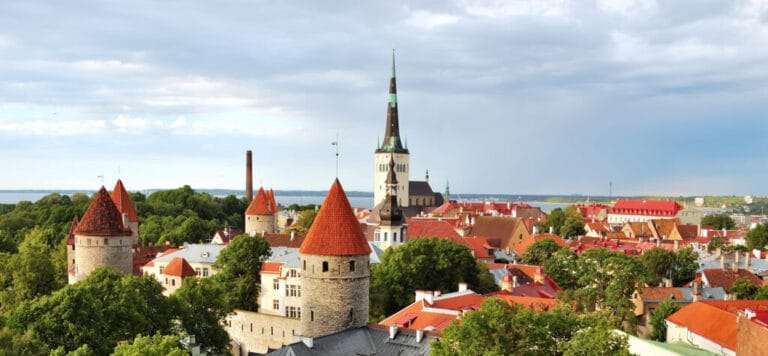 While Estonia is a unicorn factory which has created the most startup unicorns per capita in the world, cutting-edge tech startups are not the only offering of Estonia's dynamic entrepreneurial landscape. Like the Estonian people who are progressive yet maintain close ties with tradition and nature, the entrepreneurial landscape in Estonia is rather a blend of progressive tech companies and traditional industries innovating in natural and organic products. In this article, we explore both sides of Estonia's modern entrepreneurial mix which contribute towards international business:-
Estonia's digital enterprise: Tech companies bringing Estonia's digital innovation to the world.
Estonia's ecological enterprise: Traditional industries bringing Estonia's ecological innovation to the world.
Estonia's Digital Enterprise: Bringing digital innovation to the world
Estonia embraced a digitally connected world well before other countries. Estonia was:
– One of the first countries to declare access to the internet a basic human right in 2001.[5]
– The first country to implement an internet voting system in 2005.[6]
– The first country in the world to use blockchain technology for data security in 2012.[7]
– The first country to establish e-residency program in 2014 open to all world citizens. [8]
The digitally connected society of Estonia has served as the ideal environment for tech companies to carry out digital innovations. Some internationally known unicorn stories of Estonia include: Pipedrive – innovative CRM software used around the world [9], Bolt – digitally enabled mobility services in over 45 countries [10], Wise – innovation in Fintech sector by making international money transfers cheaper and simpler [11].
Additionally, Estonia has brought digital innovation to other sectors such as cyber security, digital logistics, e-commerce and IT R&D. The picture on the right is of self driving delivery robots in Estonia.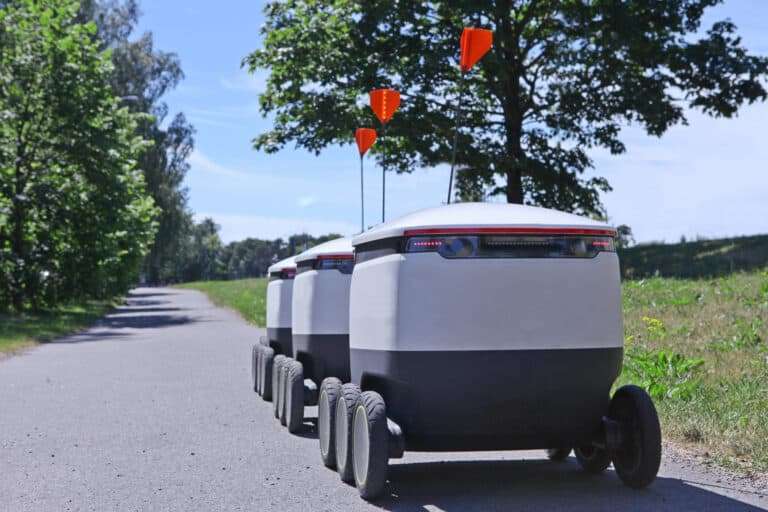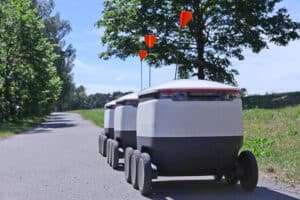 Estonia's Ecological Enterprise: Bringing ecological innovation to the world
In parallel to a digitally enabled life, Estonians value nature. The country's rich traditional culture promotes healthy organic life and Environmental sustainability.
Half of Estonia is covered with forests. Much of these forests are responsibly managed. The country's responsibly managed forestry has inspired traditional Estonian companies to build a thriving organic food industry and one of Europe's large bioeconomies.[12]
Traditional industries are not ancient industries. They are innovative industries which combine ecological and organic wisdom with modern scientific approach to create the value of healthy, natural life.
An example of organic product found in Estonian forests is Chaga. Chaga is a mushroom which has been used as a traditional medicine to cure various illnesses since the 16th century.[13] Chaga based elixirs, tea and smoothies can boost the body's immune system and serve as organic superfoods.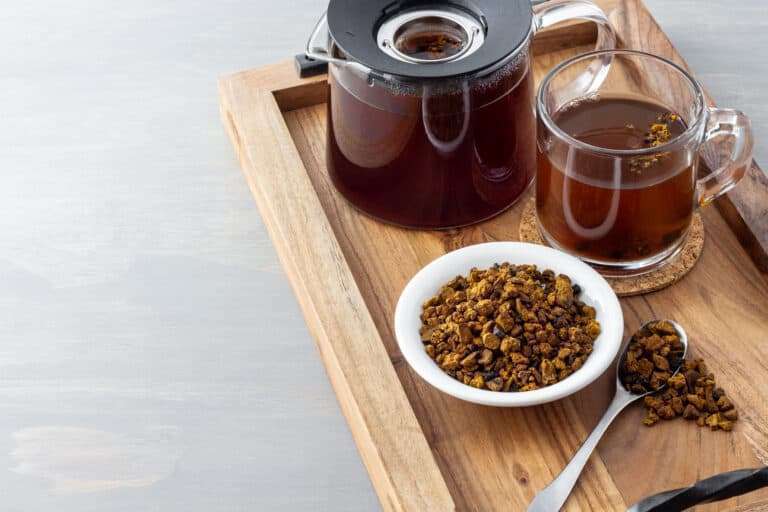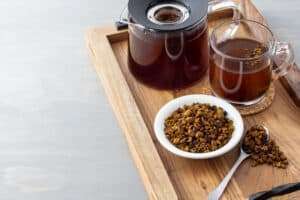 Estonian company Chaga Health develops its products in cooperation with R&D partners and innovation laboratories in Estonia, Germany and Belgium.[14] Chaga Health elixirs are exported to Europe, Asia, Australia and North America.
The Bioeconomy of Estonia is linked to 30% of Estonia's economic output and relies on traditional industries related to forestry such as agriculture and manufacturing of wood based products.[15] Preservation of forests and environment through circular economy initiatives plays a key role in Estonia's bioeconomy, especially when climate change increasingly becomes a challenge.
Horizon Pulp & Paper Ltd. is an example of traditional industry contributing to Estonia's bioeconomy and environmental sustainability. Horizon manufactures 100% virgin sack kraft paper and paper bags with raw material from responsibly managed forests. It has innovated in developing specialty paper products to serve specific end use functions. Some examples are Horizon RustArrest® specialty paper which acts as a corrosion inhibitor for automotive and electronics packaging; and Horizon MoistResist® paper bags which offer high strength in wet conditions for packaging of agricultural produce. Horizon exports its paper products to over 70 countries worldwide. The products are fully recyclable, renewable, reusable and biodegradable – they come from nature and go back to nature.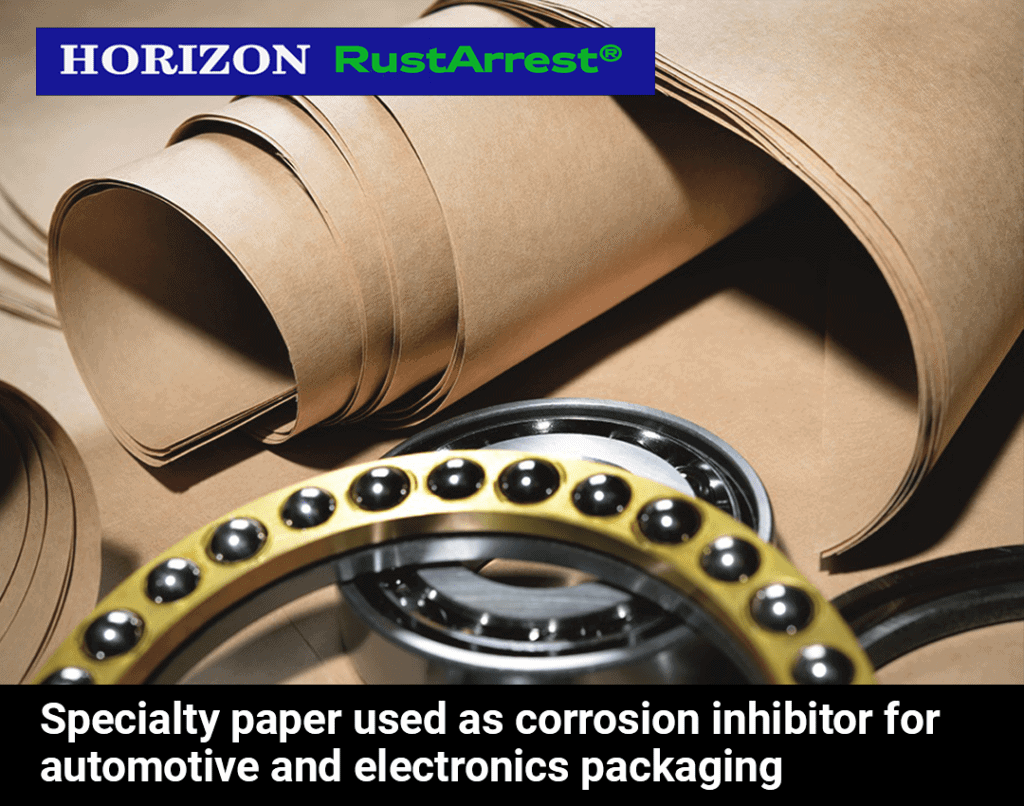 Horizon has invested in renewable energy production as an alternative to fossil fuels. As a result, Horizon's renewable energy share of the total energy consumed for paper manufacturing is over 80% – far ahead of the EU 2030 target of 32%.
Other notable bioeconomy industries in Estonia include Graanul Invest Group, AS Estonian Cell, UPM and Stora Enso Eesti AS
Estonia leads the world in innovation
With the combined strength of digital and ecological expertise, Estonia leads in business innovation internationally. It is a well-suited place for starting a new business venture.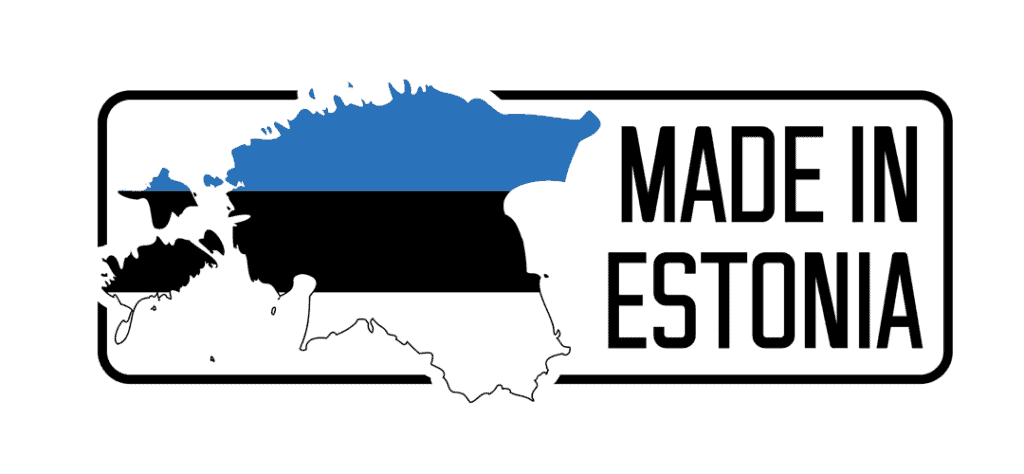 Reference List:
[1] Galloway, L. (2019, July 1). Five countries on the frontline of tech. BBC. https://www.bbc.com/travel/article/20190630-five-countries-on-the-frontline-of-tech?ocid=ww.social.link.twitter
[2] Stone, M. (2016, June 14). The Tiny European Country That Became A Global Leader In Digital Government. Forbes. https://www.forbes.com/sites/delltechnologies/2016/06/14/the-tiny-european-country-that-became-a-global-leader-in-digital-government/#b1c59fae13a8
[3] Bathke, B. (2017, December 29). Digital residency pays off big for Estonia. https://www.dw.com/en/digital-residency-pays-off-big-for-estonia/a-41969304
[4] Europe's Hidden Entrepreneurs Entrepreneurial: Employee Activity and Competitiveness in Europe. World Economic Forum. 2016. https://www3.weforum.org/docs/WEF_Entrepreneurship_in_Europe.pdf
[5] Shore, P. by L. A. with M., Shore, produced by M., & Slaney, R. Internet access is now a basic human right: part 2 – Chips with Everything tech podcast. The Guardian. 2016. https://www.theguardian.com/technology/audio/2016/aug/04/internet-access-human-right-2-tech-podcast
[6] Enter E-Estonia. E-Estonia. 2021. https://e-estonia.com/wp-content/uploads/e-estonia-200121-eng.pdf
[7] Enter E-Estonia. E-Estonia. 2021. https://e-estonia.com/wp-content/uploads/e-estonia-200121-eng.pdf
[8] Enter E-Estonia. E-Estonia. 2021. https://e-estonia.com/wp-content/uploads/e-estonia-200121-eng.pdf
[9] About us. Pipedrive. Retrieved February 17, 2022, from https://www.pipedrive.com/about
[10] About us. Bolt. Retrieved February 17, 2022, from https://careers.bolt.eu/about-bolt
[11] The Story of Wise. (2016). Wise. https://wise.com/gb/about/our-story
[12] Bioeconomy / Timber. Invest in Estonia. Retrieved February 17, 2022, https://investinestonia.com/business-opportunities/bioeconomy/
[13] Chaga mushroom – the king of medicinal mushrooms. (2020, March 14). Chaga Health. https://chagahealth.eu/en/chaga-ehk-must-passik-meditsiiniseente-kuningas/
[14] Tradition & science. Chaga Health. Retrieved from https://chagahealth.eu/en/tradition-and-science/
[15] Bioeconomy / Timber. Invest in Estonia. Retrieved February 17, 2022, https://investinestonia.com/business-opportunities/bioeconomy/